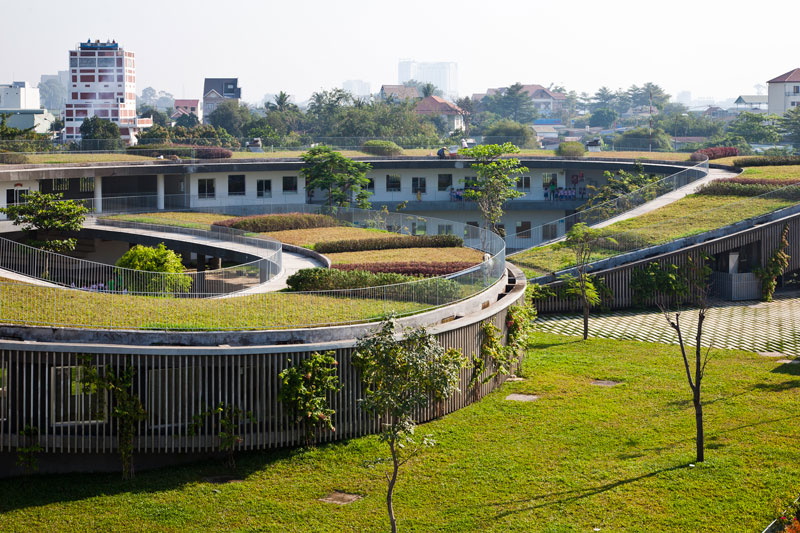 Description: « Taking nature back to the city », for the children of shoe factory workers, this exceptional pre-school designed by Vo Trong Nghia Architects in Vietnam uses about 25% less energy than a standard Vietnamese kindergarten would, according to the firm. Gaps in the 3,800 square metre structure help to generate cross breezes, meaning that the need for air conditioning is minimal despite the tropical climate. Other design details of the white, looping building include solar water heaters, an insulating green roof (equipped with vegetable garden), and wastewater that's been recycled from the adjacent factory is used for irrigation. These efficiency measures translate into significant annual savings on operating costs. The 500 pre-school children who attend the kindergarten benefit from an environmental education at their fingertips.
Maturity of the project: Mature
The project's needs: Currently encouraging the Vietnamese government to introduce legislation requiring a minimum of green space in urban projects
Why do we love it: Vo Trong Nghia combines green features -that have a significant impact on energy efficiency & water savings- with beautiful designs that bring nature back to the city
Watch the video!