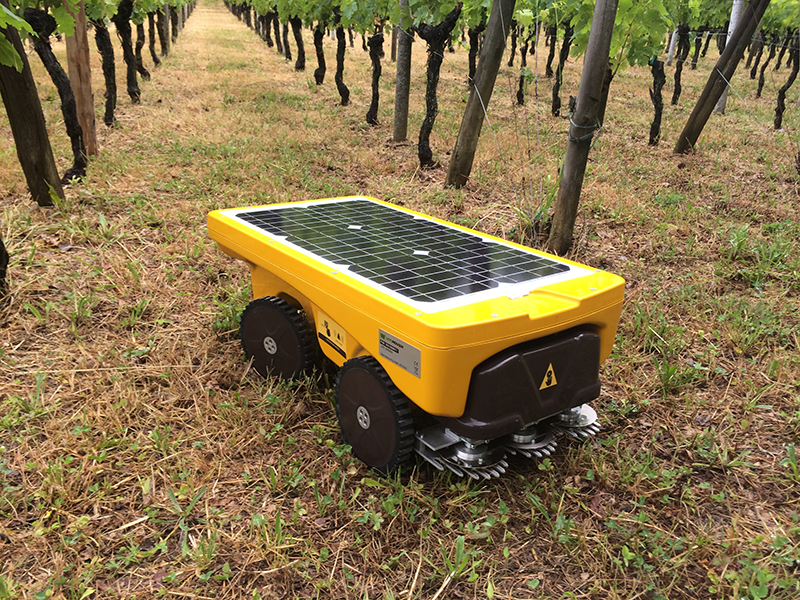 Description: Winegrowers face difficult choices when it comes to killing the wild grass that prevents the growth of grapevines. Exposure to herbicides and phytosanitary products is linked with human health concerns, and mechanical equipment can be energy-intensive. A French company has invented a mini solar-powered lawn-mower robot, the Vitirover, which allows wine growers to limit the need for chemical products to treat their vines. Using GPS signals to find its way, the robot is programmed by a basic smartphone, and can mow vine stocks up to 2 centimeters tall, working autonomously for periods of several weeks. Other potential applications include parks and gardens. The invention gained early support from the French public investment bank BPI, and is now on the market. Its first clients include prestigious vineyards, such as Château Ausone in France, and Cousino Macul in Chile.
Maturity of the project: Scaling up
The project's needs: Vitirover is seeking an additional 400,000 euros to invest in an assembly line and fulfill its next customer orders.
Why do we love it: We love wine, solar energy and using less chemicals!