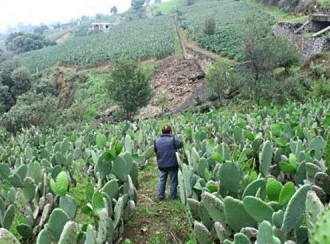 Description: Waste from the nopal plant and other vegetable matter will be used to generate electricity at the Nopal Collection Centre and treatment plant in Mexico, thanks to the start-up Suema. Suema claims that the biogas resulting from this treated waste will be capable of generating 240 kWh of electricity: allowing a marketplace at Milpa Alta to become self-sufficient. The start-up estimates that the initiative would enable the Milpa Alta district to save more than $4,200 per month on energy costs and $5,677 on the cost of transporting waste to landfill. The compost produced by the treatment of nopal waste will be offered to the market stall holders, and be used to create a garden on the roof of the marketplace. Following successful demonstration at a pilot unit in Queretaro, Suema's treatment plant will be inaugurated in January 2016, and the technique has potential applications in numerous locations such as malls, restaurants, hotels, industrial canteens and corporate offices.
Maturity: Pilot. 
The project's needs: Financing. 
Why do we love it: The spiky cactus can also be used to produce biogas!