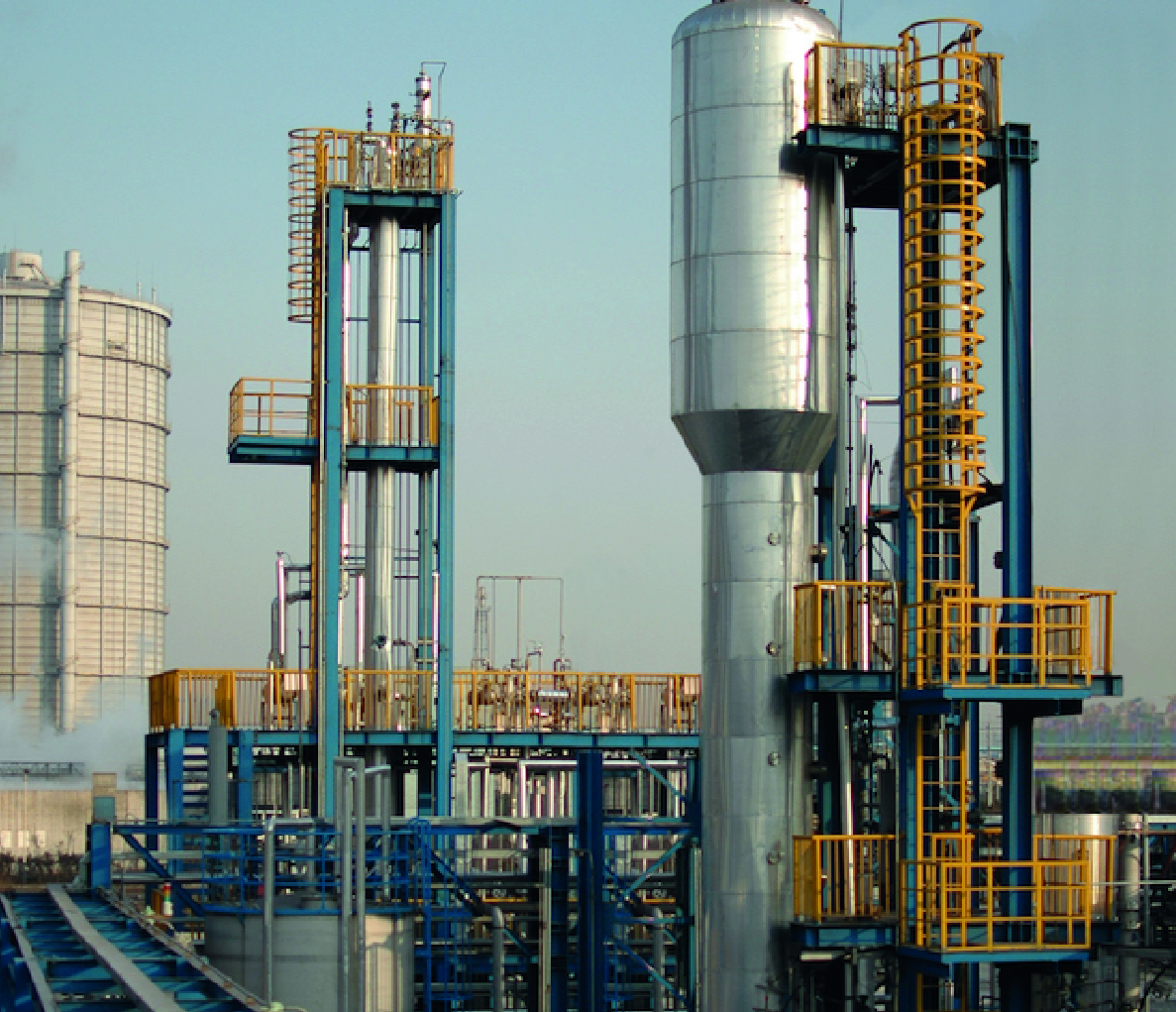 Fermenting Factory Waste into Fuel
LanzaTech's revolutionary technology uses bacteria to turn industrial waste gases into biofuels and chemicals
In the LanzaTech laboratory, at the company's headquarters outside Chicago, a milky liquid churns inside a steel and plastic cylinder. It contains millions of bacteria that can turn industrial waste gas into biofuels to power cars or even airplanes.
Until now, ethanol and other traditional biofuels have come primarily from plants such as corn or soybeans, which requires valuable farmland and water while displacing crops for food. Looking for an alternative source, LanzaTech came up with naturally-occurring microbes that grow on gases rather than sugars. The company attaches large fermenters to factories, recycling waste gas—which would normally be emitted as greenhouse gases—into fuel instead. "Our first slogan was: 'there is no such thing as waste,'" said Dr. Sean Simpson, a biologist who co-founded the company in New Zealand in 2005. He compares the process to putting a brewery on a steel mill.
Carbon still gets released into the atmosphere further down the line when the ethanol is burned as fuel for powering vehicles. But Simpson said that by replacing oil as a fuel source, the biofuel releases at least 60 percent less CO2 into the air than gasoline. LanzaTech's technology can even gasify landfill waste and use the resulting synthesis gas to make fuels to power garbage trucks—the circular economy in action.
The company's CEO, Jennifer Holmgren, added, "At a steel mill, a functioning fermenter can make enough fuel to power 100,000 cars a year, with the emissions equivalent of 20,000 cars. If these were at all the steel mills in China, that's the equivalent of taking 11 million cars off the road." Beyond reducing the carbon footprint of a factory, LanzaTech's technology cuts down on noxious pollutants it would have spewed into the air, such as Nitrogen Oxide and Sulphur Oxide.
As land transport turns increasingly electric, LanzaTech has been working on technology to make low- carbon aviation fuel. In 2011 the company signed a high-profile partnership with the airliner Virgin Atlantic to develop ways to produce jet fuel from steel mill waste, and in 2014 the British bank HSBC agreed to help fund its production. A test flight with the fuel is planned for 2017.
Though LanzaTech has yet to be profitable, it has raised over $200M in venture capital over four rounds of funding. Its game-changing potential was recognized at Davos, where it won the Young Global Leader Award for Circular Economy Entrepreneur as part of the 2016 Circulars Awards program.
LanzaTech works with industries that typically produce carbon-rich gases—steel manufacture, oil refining, chemical production. Rather than own the fermenters, which cost upwards of $50M apiece, it licenses the technology and helps businesses install it. The company has more than 200 global patents to protect its technology and offer investors a form of insurance.
Its first focus was China, where 50 percent of the world's steel is made; commercial plants are going up now in China with Shougang and in Taiwan with China Steel. In Belgium, the world's largest steel company, ArcelorMittal has invested €87M (US$98M) in a LanzaTech system. Earlier this year, the industrial biotech company Aemetis became the first North American licensee, securing 12 years of exclusive rights to the technology in California
The company is also looking to make a variety of chemicals with the same technology, and has partnered with a number of chemical producers. In China it constructed a demonstration plant that co-produced 2,3 Butanediol, a precursor to nylon and rubber—which means that in the future, the tires on that garbage truck might also be made from carbon emissions.
Holmgren thinks her company will shake up the system by showing that economics and environment do not need to be mutually exclusive. "If you can sell what you make, maybe people will be more excited about reusing or capturing carbon."
By Brandon Smith for Sparknews