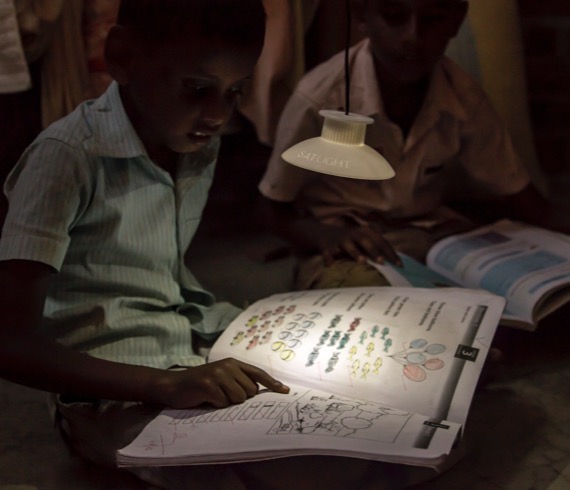 Description: Currently around 1.3 billion people around the world still have no access to electricity. Two UK-based designers have developed a clean, inexpensive way to bring light to the homes of people living off-grid in developing countries. Remarkably, the lamp they have created is powered by gravity and sand, and weighs just under 1 kilo. A 3 second lift of a bag gives up to 28 minutes of low light. GravityLight offers an alternative to kerosene lamps, which are bad for health as well as the environment and represent a major expense for households. Working with organisations and individuals across 26 different countries, 1,300 GravityLight units were trialed by off-grid households in 2013. Bill Gates tweeted positively about the innovation, helping GravityLight to vastly exceed their crowdfunding campaign: the start-up raised $399,590 in 1 month from an initial target of $55,000.
Maturity of the project: Scaling-up
The project's needs: Expand distribution routes, scale up production
Why do we love it: One of the cleanest ways to create light for off-grid households – simply using the power of gravity and sand!
Watch the video!