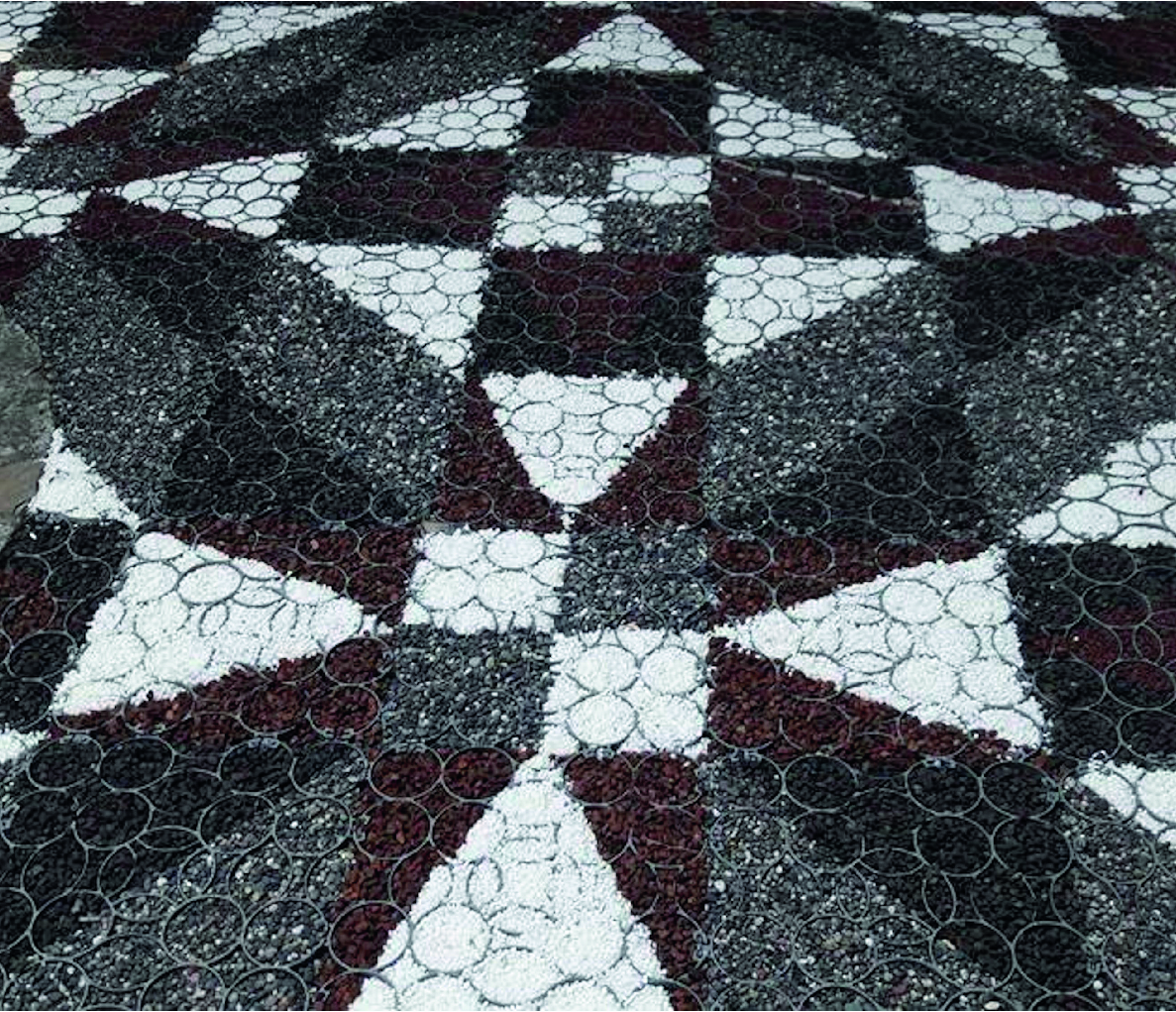 Recycled construction, a permeable solution for the concrete jungle
Gravalock creates a system of permeable floors to replace concrete
According to the municipal Water System of Mexico City (SACM), an average of 750 millimeters of water falls in 45 days during the period June to October in the city. This is the equivalent of 1,100 million cubic meters; a volume 300 million higher than the total capacity of the Cutzamala System, which provides drinking water to the Valley of Mexico's metropolitan area. Of that total, 20% runs through the streets and fills the drains, causing flooding and a build up of debris.
These floods are a serious problem for the city of nearly 20 million people. While the authorities are expanding the drainage system, initiatives like Gravalock have emerged from the local population. The company's solution is a system of permeable floor grids made from recycled plastic, that last 25 years and can hold up to 60 tons in weight per square meter.
Gerardo Dominguez, co-founder and commercial director of Gravalock, says their grids have replaced cement in 40,000 square meters of industrial parks, housing complexes, sidewalks, pedestrian walkways, and parking lots in at least five states. Their clients are from both the government and the private sector.
"The main application is for parking lots, the idea being that the rainwater filters into the ground, rather than going into the drains and ending up contaminated," explains the entrepreneur.
Dominguez stresses the importance of reducing the use of cement. According to reports cited by UNEP, cement manufacture is responsible for around 5 percent of global greenhouse gas emissions. It is manufactured at temperatures of 1,500 degrees Celsius, which produces 0.8 tons of CO² for each unit of cement.
In addition to the emission of pollutants, due to its ability to hold high volumes of heat, concrete contributes to the "heat island" phenomenon, which has been felt in Mexico City since 2010, where the local government has reported an increase in temperature of 3 degrees.
Gravalock's expertise lies in permeable pavements, and business opportunities are significant for the company. In Mexico City, 40,000 parking spaces will be built in the next few years. Parking spaces also make up 42% of the area occupied by real estate projects built between 2009 and 2013, a total of 16 million square meters, as reported by the Mexican Institute for Competitiveness (IMCO).
Gravalock is the brainchild of the Dominguez brothers, who made plastic parts for other companies. When the market began to decline, they developed and patented the grid system. They currently have 30 employees and are already working on complementary products to this solution.
In 2015, Gravalock participated in Cleantech Challenge Mexico, coming in third.
The exposure they received opened the doors to new markets, such as Costa Rica and Colombia.
To produce their grids, Gravalock uses waste plastic from the automotive and domestic appliance industries, which is collected by other companies. Gerardo
Dominguez explains that once they have purchased this material, it gets crushed and manufactured into the grids at their plant in Iztapalapa.
Each grid is four centimeters high and weighs 940 grams. Nine pieces form a section of 1.44 square meters. The material is 100% recycled polypropylene and ultraviolet (UV) resistant. Due to the weight of the gravel used to fill it, there is no need to anchor it to the ground.
One of the greatest challenges for Gerardo Dominguez as he looks to drive his product, is the cost of inputs, which is only compounded by the rising dollar.
However, "having exports helps us, because we receive revenue in dollars. Our current business strategy is to achieve more exports", he concludes.
By Angélica Pineda, Editor of El Empresario – El Economista, Mexico
www.elempresario.mx
www.eleconomista.mx
Av. Coyoacán 515 Ciudad de México CP. 03100
Tel Office: +52 5553265454 ext. 2127
Mobile: 5201 5530414568 y 55 33992142
angelica.pineda@eleconomista.mx
Contact GRAVALOCK :
Lic. Gerardo Domínguez G.
Commercial Director
Arqueólogos No. 53 Colonia El Retoño,
México DF. C.P 09440
Tel Office: +52 55 55397290 y +52 ++ 56726844
www.gravalock.com.mx
gdominguez@doyca.com.mx