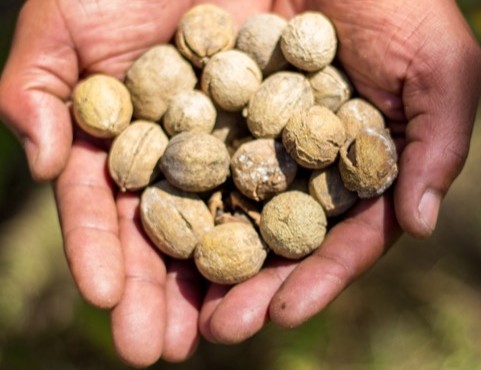 Description: Biofuels are becoming increasingly popular as an alternative to fossil fuels, yet they can also have a negative impact when they divert resources from their initial use, such as food production. They can also contribute to deforestation in some cases. EFK Group based in Kenya produce biofuel from a natural resource that would otherwise go to waste – the Croton nut – which grows indigenously across 8 African countries and has no other commercial, productive or edible use. EFK Group Kenya produces biofuel, non-carbonized briquettes and agriculture products (organic fertilizer, poultry feed) through a no-waste manufacturing process all based entirely on the Croton nut. EFK organic fertilizer helps improve soil quality by restoring nutrients, eliminating the need for chemical fertilizers and the GHG emissions associated with their production & use. Now growing at a rate of 40% per annum, EFK Group can't keep up with the demand for its products and hopes to expand into neighbouring countries.
Maturity of the project: commercialisation
The project's needs: Expand client base and develop new applications
Why do we love it: Unlike other biofuels based on resources diverted from food production, EFK's biofuel is made from a resource that would otherwise go to waste – the croton nut.