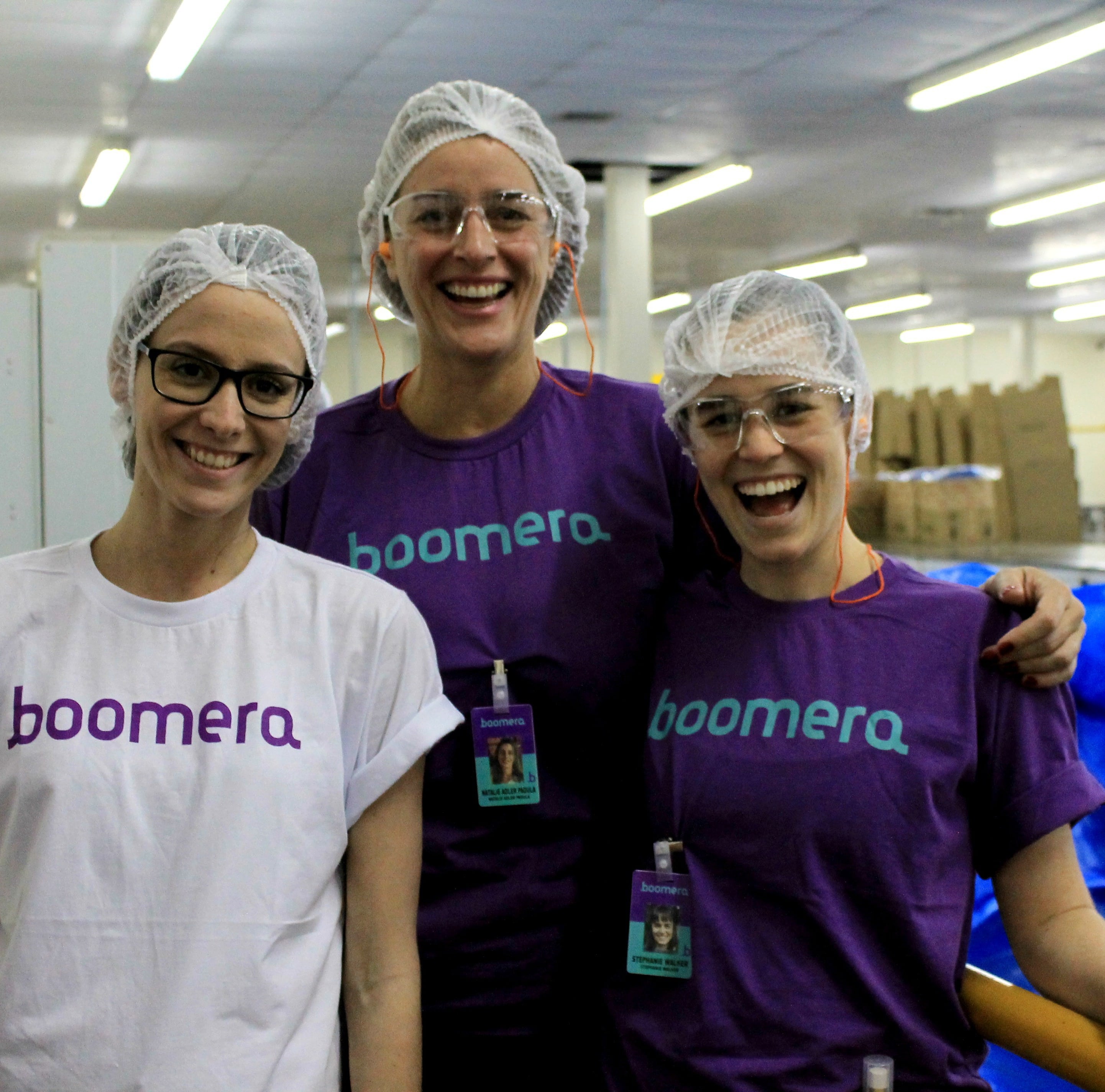 Making Coat Hangers from Diapers
A young company in Brazil transforms complicated waste into objects of value
The lack of environmentally appropriate waste disposal options in Brazilian cities had always frustrated Guilherme Brammer. In 2011, the São Paulo-based materials engineer founded the startup Wisewaste looking for technological solutions for hard-to-recycle materials such as cigarette butts, disposable diapers and espresso pods.
« If it is difficult to ensure that materials that still have market value return to industry as raw material, what about waste without value? » said Brammer. « It ends up in garbage dumps or even landfill, where it stays for years, having hardly ever been used. »
Only 3 percent of the waste generated in Brazil gets recycled. In the largest cities, each inhabitant produces an average of 1.2 kg of waste per day and 41 percent of municipal waste ends up in garbage dumps. Brazil does recycle significant quantities of certain materials, such as aluminum cans. But waste separation remains poorly organized across the country, and most people rely on cooperatives of waste collectors, who tend to work informally. What's more, a culture of burying rubbish is omnipresent among public administrators.
With his startup, Brammer began identifying obstacles and sourcing solutions for some of this waste. One of his first developments was a recycling solution for BOPP, a type of plastic film coated with aluminum and widely used for packaging biscuits and industrialized snacks. His idea was to give the plastic a washing process and then mix it with additives so that it can be blended with other plastics. The new plastic is currently used to manufacture promotional displays for  products.
Wisewaste then focused on a waste clean-up operation in the metropolitan region of São Paulo and a R$1,000,000 (US$318,000) research laboratory for recycling new materials at the Universidade Mackenzie, also in São Paulo.
The company's need to grow became clear once it established partnerships with major customers. Procter & Gamble, Adidas, Braskem, Natura and Nestlé have all entrusted Brammer's firm with helping to find an environmentally friendly destination for their waste.
In May 2017, Wisewaste scaled up operations, acquired a tarpaulin business from Bemis, one of the world's largest packaging manufacturers, and established a new position in the Brazilian market under the name Boomera. (The name is an amalgam of the words boomerang and woomera, Australian Aboriginal artifacts that reach great heights and land with precision).
With the acquisition, the company expanded from 20 to 121 employees and gained an industrial tarpaulin production unit in Cambé, Paraná State, which in addition to manufacturing tarpaulins is equipped with post consumer resin 3D printers. The company hopes that this new equipment will help build upon the recycling methods they employed as a startup.
Boomera's first product was the tarpaulin itself. Marketed in Brazil under the traditional brand Lonas Carreteiro, it is made from polyethylene containing 40 percent recycled resin, and is five times more resistant than conventional tarpaulin.
The company is also working with Nescafé's Dolce Gusto to tackle the reuse of espresso coffee pods. Boomera recycles the pods to create a new type of plastic resin, which now counts for 15 percent of the material in capsule packaging trays. Boomera's concept is that new products be associated with the brand that co-developed the solution.
Another custom solution is for disposable diapers, a waste product that invariably ends up in landfills. Wisewaste had already patented a technology for recycling diapers, and Boomera is developing its first products made from plastic injected with the recycled resin, such as garbage pails and coat hangers.
Brammer's company has a projected turnover of R$100 million by 2020 — proof that there is profit to be made in what people consider as garbage.