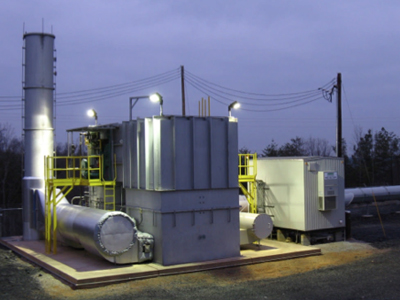 Description: Biothermica, a Montreal-based company, is specialized in biogas and methane capture from landfill and from coal mines, for electricity production. The company has a plant with 25 megawatt capacity in Montreal (Gazmont), as well as a 6 MW plant in El Salvador, a project carried out under the Kyoto protocol. Biothermica also implemented a project at a coal mine in Alabama, in the US, for methane capture. Over the last 15 years, Biothermica's projects (including Gazmont) have enabled a reduction of between 15 to 16 million tonnes of GGE (CO² equivalent). As a medium-term goal, Biothermica is targeting the Chinese market.
Maturity of the project: Scaling-up.
The project's needs: Biothermica would like to carry out methane collection projects in coal mines in China, Australia, and Ukraine. 
Why do we love it: A company that has helped make huge greenhouse gas emission reductions over the last 15 years, and still has far to go! 
Check out the video!