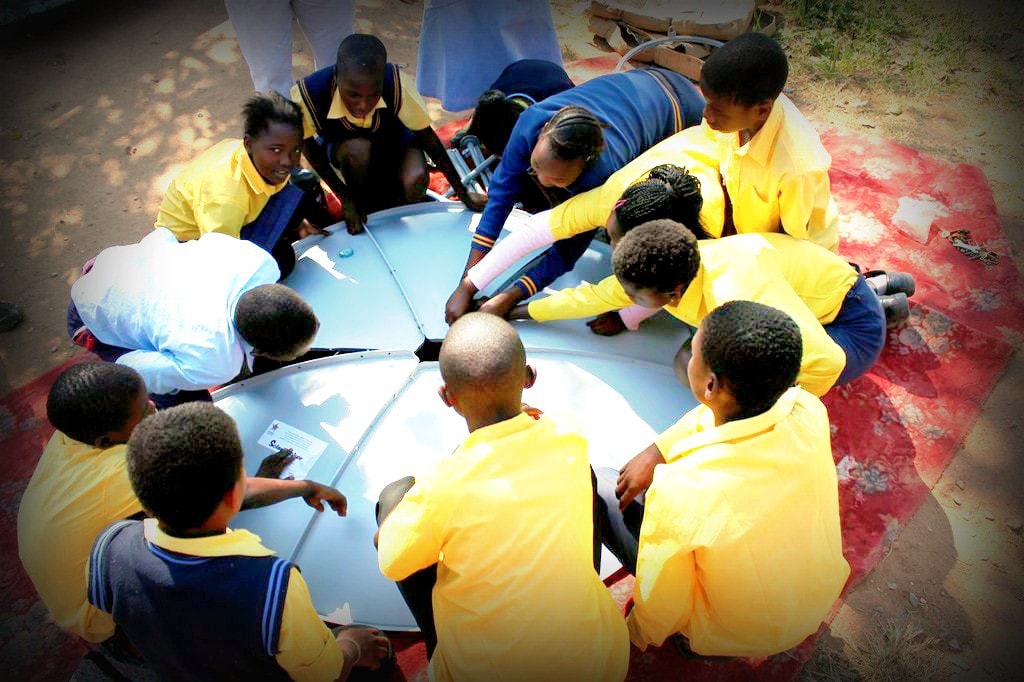 Waking Up A Continent to Climate Change
No continent will suffer more from global warming than Africa. In a race against time, the African Climate Reality Project is scrambling to educate leaders and the general populace about what they can do.
By Charlotte Mathews
This past spring, Cape Town residents were hit with a harsh climate reality check when the government limited their per capita water consumption to 100 litres per day. The measure came as the country's Western Cape province was experiencing its most severe drought since 1904; suddenly, a lot fewer people were dismissing climate change as some sort of old wives tale.
Of all the continents, Africa is set to be the hardest hit by climate change. The International Panel on Climate Change (IPCC) predicts that by 2020, between 75 and 250 million Africans will experience increased water stress, and that agricultural production of rain-fed crops could drop by as much as 50 percent. The United Nations Environment Programme
(UNEP) states that expected global warming of 2˚C would place more than 50 percent of the continent's population at risk of undernourishment.
Despite these ominous statistics, there is little understanding or knowledge of climate change among the general population. "There is a need to explain climate change in a way that bridges the gap between scientific language and general understanding, in the same way that the discussion about HIV/AIDS in Africa had to be broadened," said Gillian Hamilton, branch manager of the African Climate Reality Project (ACRP).
Established in 2014 and located in Johannesburg, ACRP is a branch of former US Vice President Al Gore's Climate Reality Project (CRP). A global movement that is more than 5 million strong, the CRP has a grassroots network of trained Climate Reality Leaders that educate local communities on climate crisis, frequently tapping into local cultures and customs to get their message across.
ACRP counts about 600 climate leaders from 25 different African nations. Members hail from government, grassroots movements and academia, creating a network that shares information and resources in order to mobilise communities across the continent. "We urge people to take climate action now and communicate the urgent need for countries to act on their commitments under the Paris Agreement on Climate Change," said Hamilton. Current leaders include Francesca de Gasparis from the Southern African Faith Communities Environment Institute (Safcei) and Kenyan Wanjira Mathai from the Partnership on Women's Entrepreneurship in Renewables (wPOWER).