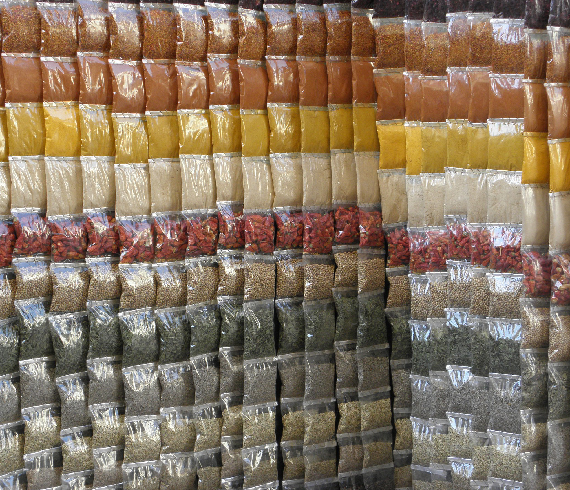 'Zero Mika': Morocco goes plastic bag-free
Morocco consumes around 25 billion plastic bags per year, second only to the United States and followed by Australia
Aiming to reduce the impact of the global plastic bag epidemic, on July 1 2016 Morocco took a radical step to tackle its share. A total ban on plastic bags gave shops and businesses just six months from the date of publication of this new law in which to convert to other forms of packaging. Named 'Zero Mika', this operation aims to ensure a rapid transformation to a plastic bag-free environment, under the best conditions.
In Morocco, plastic bags are a national burden. Moroccan households consume around 25 billion of these temporary bags every year. After they have been used, they end up littered across the landscape, for want of a proper recovery and recycling programme. The consequences on the environment are dire: a sea of plastic bags, each with a life expectancy of around four centuries.
Morocco has decided to take action to eliminate plastic bags as quickly as possible, through its operation named 'Zero Mika' ('Mika' is the Arabic word for plastic). In other countries it has taken several attempts before governments have succeeded in implementing a ban. 'Zero Mika' focuses on the main culprits in this epidemic – the single-use plastic bags with handles commonly found at supermarket check-outs. Other types and designs (such as freezer bags, garbage bags, bags for industrial waste or for vegetation, etc.) are still authorised for use. A comprehensive guide will soon be published detailing the specifications for each type of bag.
The law, which bans the manufacture, commercialisation and importation of plastic bags, came into effect on July 1 2016, only six months after its publication in the Official Bulletin. Monitoring is a key element of the strategy. Three authorities are therefore involved: the Ministry of Industry is working with factories, the Ministry of the Interior with retailers and the Customs Administration is taking on imports. Heavy fines will be handed out for any violations, which could be anything from 10,000 to 1 million Dirhams (around 90,000 euros) depending on the nature of the infraction and the type of perpetrator (individual or corporation).
This ban on plastic bags has brought attention to the group of industrial companies whose main product is this type of packaging. To prevent them from going out of business and to keep their workers in employment, the government has put a conversion plan in place, at a cost of around 200 million dirhams (around 20 million euros). The state plans to support these transparent businesses in the transition to producing non-pollutant packaging products instead.
The Ministry of Industry has taken on the consultancy costs of this process. However, the few informal manufacturing companies that are not eligible for the conversion programme are continuing to produce plastic bags, which will likely last until they use up their stocks of raw materials. In general, however, the majority of retailers have cooperated in the 'Zero Mika' operation.
The first step for large shopping centres, which did not want to get caught short when the day arrived, was to import and store millions of bags. Now that the law has come into force, various alternatives have been developed. Different types of materials are being trialled depending on the type of product being packaged. All of these new types of packaging are either biodegradable, or reusable.
Coinciding with the introduction of this new law, a campaign encouraging citizens to pick up discarded bags and clean up the environment has been launched. Several thousand tonnes of bags have been retrieved and sent to cement manufacturers for incineration. This operation is due to last until the end of the year. 'Zero Mika' seems to have succeeded in ensuring that everyone plays their part, proof that Moroccans are willing to mobilise around an important social project. Taking a look at the changing state of the landscape will be the ultimate way of judging the operation's success.
By Hassan El Arif – Economiste