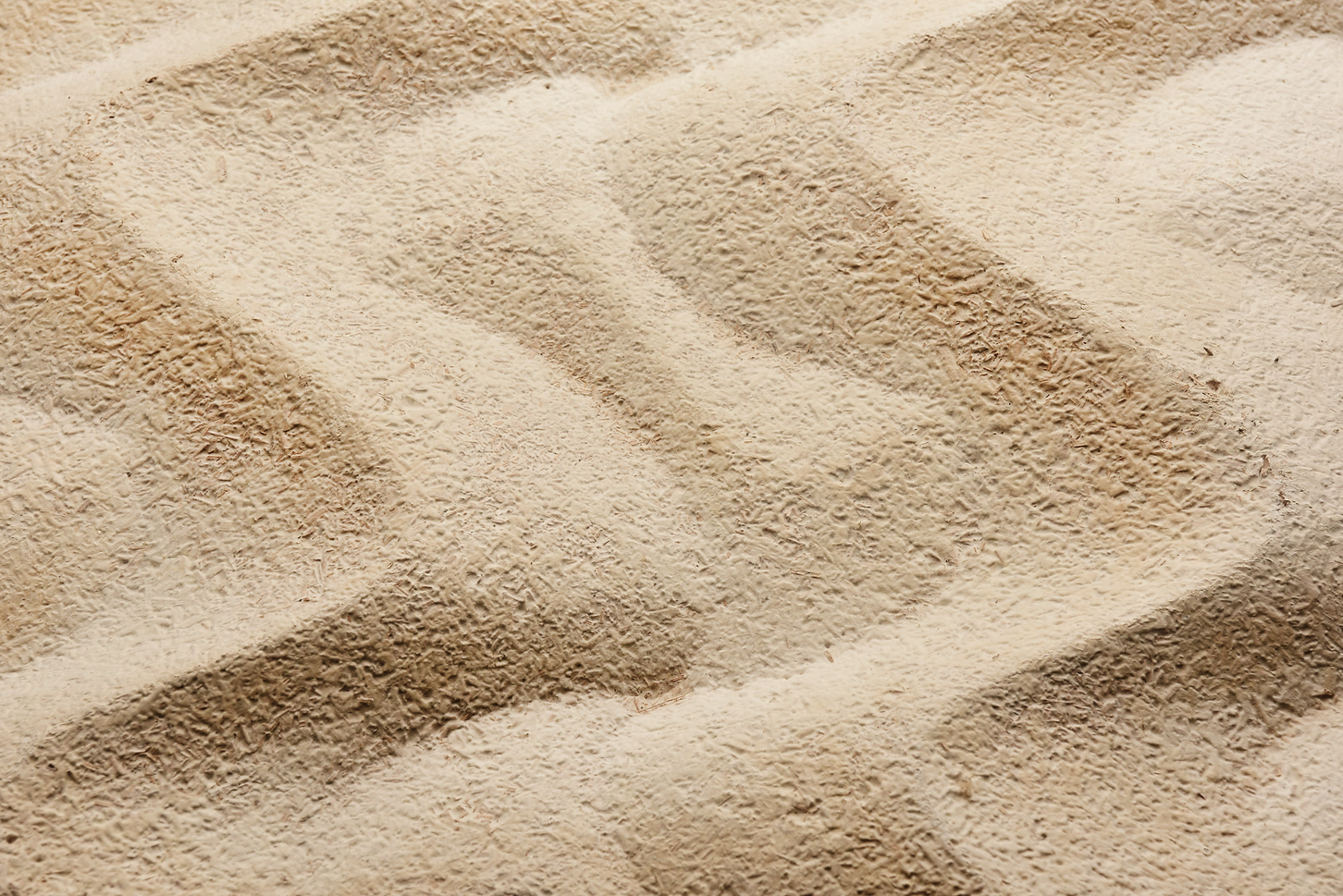 Magic Mushrooms
An American startup is turning fungi into sustainable products, from acoustic panels to handbags.
Karen Taylor, Sparknews (United States)
In the 1967 film The Graduate, 21-year-old Benjamin Braddock, played by Dustin Hoffman, receives a bit of career advice from one of his parents' friends: "One word: plastics." In a 2019 remake, that line might well become, "One word: mushrooms."
In the five decades since the movie came out, plastic has gone from being a symbol of postwar comfort and modernity to an environmental disaster. It takes centuries to decompose, sitting in landfills, clogging rivers and killing fish. One of the biggest culprits is Styrofoam – some say it can take up to a million years to break down.
Ecovative, a company founded in 2007 by college buddies Eben Bayer and Gavin McIntyre, now offers a biofabricated alternative: MycoComposites. Derived from mushrooms, this material has all the advantages of Styrofoam, is cost competitive and is 100 percent biodegradable.
As is so often the case, this discovery was a combination of serendipity and science. When Bayer and McIntyre were seniors at New York's Rensselaer Polytechnic Institute, they enrolled in a class that required students to invent something. Bayer was coming up empty-handed when at the last minute, he thought of another class where he had tried to make insulation panels with perlite but was never able to get the perlite bits to stick together. He remembered that when he would shovel woodchips on his father's farm, they were sometimes clumped together, bound to one another by the mycelium, or "root structures," of the mushrooms that sprouted on the woodpile. So he ordered a mushroom kit, and within a few days had grown a smooth disk of perlite knitted together with mycelium strands.
Getting from concept to viable product proved to be far more complicated – it took a professor's mentorship, four years of work, some spectacular failures and financial support from numerous grants, awards and, later, investors. Today, the company is well established with a plant in Green Island, New York, 40 employees and clients around the world. Bayer and McIntyre, now 33, are the CEO and Director of Business Development, respectively.
Ecovative's signature product is packaging. Using a well-honed version of Bayer's college experiment, agricultural waste (corn stalks, peanut hulls, rice husks) is pasteurised, then combined with mycelium, which feeds on the waste. It is put into a mold – perhaps a shape to protect furniture corners or cushion wine bottles – and the mycelium grows, forming a sort of glue around the waste. After a stint in the oven (to kill any spores), the solid, lightweight form is ready to package goods for shipment. MycoComposites are also used to make a variety of other products such as building materials, furniture components, even surfboards.
Ecovative's growing client list includes such well-known names as Ikea, Dell and Crate & Barrel. The founders' original vision called for opening plants around the world, but earlier this year, they decided to switch to a licensing strategy; already they have inked deals with several European and American companies.
This past October, Ecovative unveiled its second-generation platform, dubbed MycoFlex. "We've been working on it for six years," said Bayer. "Our MycoComposites are 5 percent mycelium and 95 percent substrate. MycoFlex is 100 percent mycelium. It's a high-performance, premium material that can replace many unsustainable products."
He explained that when dried, pure mycelium has a squishy consistency, making it suitable for foam in sneakers, insulated linings in jackets and gloves, cosmetic sponges and so on. Post-processing can create even more products. In April, Ecovative partner Bolt Threads introduced Mylo, a "leather" made by compressing and tanning sheets of mycelium. Stella McCartney, known for her eco-conscious fashions, used the material to craft a chic handbag currently on view at London's Victoria and Albert Museum. In a more futuristic vein, pure mycelium can also serve as a sort of scaffolding for growing cells, potentially producing "everything from bacon to bones."
Asked about the technology's next frontier, Bayer cited the USD 9.1 million grant Ecovative and several academic partners recently received from the Defense Advanced Research Projects Agency (DARPA). "The goal is to make housing or other structures that can be grown on-site. What's new is that unlike our other products, which are dead organisms in their final stage, these would be living structures capable of sensing and responding to things in the environment – toxins, for example. They could even repair themselves. It's very exciting."
Meanwhile, Ecovative's Grow It Yourself (GIY) line, conceived for students, artists and designers, continues to, well, grow. "We never expected it to become so popular," said Bayer. "We sell an inexpensive bag of material that allows you to produce up to two tonnes of mycelium-based products in your kitchen or garage, and have been surprised to see that some people have used it to start boutique businesses."
GIY has connected the company with a vast subculture of mycophiles. "People around the world want to use fungi to make a product or solve a problem, and they contact us for advice and support," said Bayer. "We believe that in the next 50 years, biofabrication will be used everywhere to make everyday products, so it's cool to see people already doing this in their local communities."